SaaS Marketing
How to Run SEO Campaigns for SaaS Companies
Search engine optimization (SEO) is a great marketing strategy for SaaS companies that are looking to boost brand awareness and increase visibility online. Learn why SaaS SEO is important for your business and how you can get started on your own SaaS SEO campaign.
​​What Is SaaS SEO?
Many software as a service (SaaS) companies turn to search engine optimization (SEO) in order to improve their site's rankings and increase organic traffic to their site.
While other digital marketing strategies such as PPC advertising, social media, and affiliate marketing can generate interest quickly, SEO is an affordable marketing option that generates more long-term success for SaaS companies.
In general, organic rankings generate 20x more clicks than PPC ads, resulting in more traffic and an increase in leads. As a result, B2B SaaS companies earn, on average, an ROI of 702% over three years as a result of their SEO efforts. 
By improving the site's organic visibility, B2B SaaS companies are able to establish themselves as thought leaders in their industry and enhance their credibility. Users who are searching for software like yours may turn to search engines like Google first when conducting research.
Whether they're further along in the marketing funnel and are ready to buy, or are simply conducting research by reading SaaS content, your site needs to stand out from competitors.
When your website appears high on SERPs, they are more likely to recognize your brand and click on your site's link.
The Importance of SEO for SaaS Companies
SEO supports growth
SEO has a low cost-per-acquisition
SEO converts customers from other channels
SEO establishes credibility
SEO supports growth
In just about every industry, SEO can help attract traffic to a site and increase revenue. However, in highly technical B2B fields such as SaaS, companies often face long sales cycles.
In fact, the average sales cycle for SaaS companies is 84 days. Potential customers want to make sure they find the best solution for their business, especially if they plan to spend a significant amount of money. As a result, they often spend a significant amount of time reading about various products, researching solutions, and interviewing providers.
This process can be even longer if the deal is bigger and clients need to involve additional decision-makers.
SEO strategies can help SaaS companies answer these questions, making potential customers feel ready to buy.
For example, content marketing is a common SEO strategy in which companies create blog posts, videos, infographics, or social media content in order to promote their brand, increase traffic, and improve rankings for specific keywords.
By targeting keywords or questions that the potential customers are researching, SaaS businesses can attract new users to their sites and build customer relationships.
By scaling this process, companies can improve their lead nurturing process and help guide potential customers through the marketing and sales funnel, resulting in an increase in sales.
SEO has a low cost-per-acquisition
Other marketing strategies such as PPC advertising, paid social, outreach, and cold-calling can be expensive to execute at scale. In comparison, SEO is a more effective and affordable way to convert users into paying customers.
That does not mean SEO is cheap — it still requires extensive resources to be effective. Companies that invest in SEO need to be prepared to develop content, improve their site's performance, build backlinks, and iterate their marketing tactics in order to remain competitive.
Still, once SaaS companies have established these processes, the cost per acquisition will decrease steadily. Whereas the cost for PPC campaigns increases with every click, SEO can help SaaS companies acquire numerous leads without increasing their costs.
The cost per click (CPC) for Google Ads targeting software industry keywords is a hefty $35.29, while traffic from organic clicks is free. Even though SEO requires spending on content creation, improving a site's technical SEO, and link-building outreach, the results capture more leads without expanding costs.
As a result, SEO is a more sustainable and cost-effective way to grow your business.
SEO converts customers from other channels
Many SEO strategies can also have a positive impact on other digital marketing strategies, resulting in more sales. For example, many studies have shown that SEO can increase the number of clicks that PPC ads receive, and vice versa.
By ranking organically on SERPs and targeting PPC ads for the same keyword, SaaS businesses can dramatically increase their brand visibility. In doing so, they will increase traffic and monopolize search.
As a result, SEO can be an important part of a multi-channel marketing campaign. This strategy creates more touchpoints between businesses and their potential customers, which can help SaaS businesses improve engagement and move potential buyers through the sales funnel.
How to Create a SaaS SEO Strategy
Claiming the top few spots on search engine results pages (SERPs) is the name of the game for SEO.
Regardless of what industry a business is in, claiming these spots is competitive and complex. SaaS businesses constantly have to compete to claim the top few spots on search engine results pages.
Additionally, platforms like Google regularly change their ranking algorithms, making it difficult for those in the top few results pages to maintain their standings. Still, there are a few absolutes that SaaS companies should focus on if they want to rank.
Here are seven steps to improve your SaaS business's SEO:
Set Goals
Define Customer Personas
Conduct Keyword Research
Analyze Competitors
Invest in Technical SEO
Develop a Content Strategy
Create a Backlinking Strategy
Set goals
Setting goals for your SEO campaign can help businesses stay focused on strategy and make conscious decisions to improve their rankings.
Those who are new to SEO may make the mistake of creating extremely general SEO goals, such as "attract more organic traffic to our site," but more specific goals are more effective.
To pinpoint an SEO goal, companies should follow the "SMART" goal-setting model. SMART is an acronym that stands for specific, measurable, achievable, relevant, and time-based.
Following this model, a better SEO goal would be "Attract 50% more organic traffic for the keyword 'pipeline software' over the next six months."
This will allow companies to measure the success of their campaign and make adjustments if they're not on track to hit their traffic goals.
Define customer personas
Customer personas are semi-fictional descriptions of potential buyers that represent data that companies have collected about segments of their audiences. Usually, these personas reflect the demographic information, key traits, objectives, and desires of their customers.
Most B2B SaaS companies have more than one buyer persona to reflect various audiences. For example, a B2B SaaS company, such as a CRM provider, may make one buyer persona for companies with more than 100 employees and another one for companies that have fewer than 50 employees.
These personas would reflect that the larger company may have a larger budget or need a product with more capabilities than the other small business.
By creating different buyer personas, marketing teams can target customers more effectively. With a better understanding of what motivates different segments of their audience, you can target different keywords and create content that helps move them through the marketing funnel.
Conduct keyword research
Keyword research is an important step in developing an SEO strategy. This process helps companies identify queries that potential customers are searching for, so you can create content that ranks highly on those specific SERPs.
By creating a content strategy that targets these keywords, companies can attract traffic to their site and address their customers' questions at different stages of the buying process.
Tools such as Ahrefs, Semrush, and Moz show what terms potential customers are searching for, how many people are searching for them, and how difficult it is to rank for them.
In order for a SaaS SEO strategy to work, though, companies must focus on search intent and target keywords that address their customers' queries.
Here are a few tips to get you thinking about how to target customers at different stages of the buying process.
Top of the Funnel Keywords for SaaS
The top of the sales funnel is the first stage of the buying process. At this stage, customers are often searching for solutions to a specific problem. At first, they might not even be looking for software.
Because of this, blog content and resources that answer a customer's questions and seek to educate your audience are very effective.
For example, Paychex is a SaaS company that provides payroll, time, training, HR, and benefits for medium-sized businesses. To increase awareness, they launched a content marketing strategy by creating a resources page that answers their customers' queries.
Their article, "Short Term Disability Insurance vs. Long Term Disability Insurance" targets the keyword "short term disability" and seeks to provide information to customers looking for an HR solution.
Company leaders that are trying to understand employee benefits may conduct a search for "short term disability" and click on this informative article, generating traffic to the site.
At the same time, the potential customer becomes more familiar with Paychex's brand.
Although this blog post isn't very likely to generate sales on its own, it can improve brand awareness and makes customers more likely to revisit the site when they're ready to make a purchase.
Middle of the Funnel Keywords for SaaS
Middle-of-funnel keywords target topics that customers are searching for during their research phase: they're not ready to make a purchase yet because they need more background information.
A middle-of-funnel keyword for Salesforce, a CRM Platform, might simply be "CRM software." The software is the solution that the customer is looking for, making it a middle of funnel keyword.
Salesforce could target this keyword through informational content, but also feature it on their product pages so potential customers can assess Salesforce's software as a potential solution.
Bottom of the Funnel Keywords for SaaS
Bottom of funnel keywords target customers that are ready to make a purchase. They know which brands offer the software solutions they need, but they may still be deciding which one is the right choice for their business.
For this reason, SaaS businesses should target branded keywords and keywords that are specific to the buying process. For example, RingCentral, a cloud-based communications system, should target keywords such as "RingCentral pricing options," so customers can gather the information they need to make a decision.
Analyze competitors
Sometimes digging around your competitors' sites can help you understand what your customers are looking for. To outrank other companies in your niche, it can be helpful to scroll through their websites.
This can provide insight into:
Keywords to target
The website structure you may want to use
How you can differentiate your business
By learning more about your competitors, you can create a strong SEO strategy for your own SaaS company. For example, if your competitor is ranking for a keyword and your site isn't, maybe you should create new content that answers the questions they don't.
This type of research can also provide insights into why your site isn't performing as well — maybe they have more backlinks, so you need to launch a linking campaign, or their PPC campaigns bring in more traffic.
In addition to simply clicking through their pages, SaaS marketing companies use SEO tools like Ahrefs and Semrush to assess their competitors' strengths and weaknesses. From there, you can create your own strategy and carve out your own niche in the industry.
Invest in technical SEO
Technical SEO is often overlooked. Companies think that just because they release top-notch content, they will rank and increase traffic.
However, technical SEO is a major factor in how a page ranks. Google and other search engines rank pages that provide a better UX and are easy to navigate higher. Sites that follow a page hierarchy, load quickly, and are optimized for usability are prioritized over others that don't perform as well.
By creating a strong website structure, you ensure that crawlers are able to index your site, which improves rankings. Consequently, your site's design and development are key components when optimizing for search.
To make sure your site is optimized, you should regularly run a technical SEO audit.
If you're not familiar with how to run a technical SEO audit, consider hiring an SEO company that provides packaged services.
InboundJunction does this as part of their SEO services, but there are plenty of others as well. Whether you're a small and growing SaaS business, or a well-established enterprise, your company will be able to find an SEO package that meets your company's needs and budget.
Create a linking strategy
Link building is important because links tell crawlers what the webpage is about and how it's related to other content on your site. Additionally, a link acts as an endorsement, which can boost your site's credibility.
Search engines use internal and external links to measure how other sites perceive a page's content. Consequently, pages with more links are often ranked higher than those with fewer links. Therefore, companies need to create a linking strategy to ensure their pages are indexed and rank over their competitors'.
For example, let's examine the top results for the keyword "CRM." Using Ahrefs, we can see how many backlinks the top ranking pages on Google have.
The first organic result is a Salesforce article, and it has 5,441 backlinks, compared to the 427 backlinks the second organic result has.
Of course, this isn't the only factor that impacts SEO. So, just because one page has more backlinks, it isn't guaranteed to rank higher. As you can see in the CRM example, the third organic result has more backlinks than the second.
Instead, you should create a strategic linking strategy that supports the pages you want to promote.
Types of links
There are two types of links you should think about: internal and external links.
Internal links connect web pages with your own website, while external links, also known as backlinks, come from other websites.
Internal links are easy to manage — just link to other content on your site that has related or relevant content.
Acquiring backlinks, however, often requires a more extensive campaign. Here are a few strategies to earn more backlinks:
Publish new original data
Write press releases
Contact sites that have mentioned your brand and ask for a link
Write content for other sites and link back to your own (guest posting)
While it may take time, eventually you will earn more links. If you don't have the time, consider hiring an SEO expert to manage your backlink campaign.
Invest in SaaS SEO
While SEO can be time-consuming, it is particularly important for SaaS companies in competitive industries. Ranking high on SERPs boosts brand awareness and increases visibility.
To increase sales, SaaS companies should create an SEO campaign that targets keywords throughout the buyer's journey and helps customers move through the sales funnel.
By creating content that addresses their customers' search intent, analyzing their competitors' sites, as well as investing in technical SEO and backlinking strategies, SaaS companies can capture the first few spots on search engine results pages.
In doing so, they'll be able to attract more customers and grow their business.
Author Bio: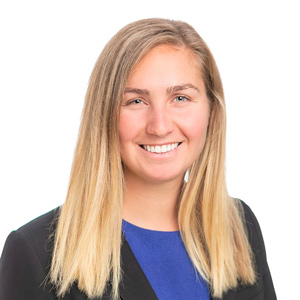 Hannah Hicklen is an SEO specialist for Clutch.co, a B2B ratings and reviews platform.
Focusing on design, development, and digital marketing, she also writes original content for Clutch's sister site, Top Design Firms.